Sleep Aids Don't Work on Me!...
If you are one of the many long-term insomniacs who find that 'nothing seems to work', read on....
Chronic insomnia has now become a worldwide epidemic. Many people suffer for years with this horrible condition despite trying many different drugs, remedies and sleep aids. This leads many long-term sufferers to just accept their problem and simply try to live with it. The truth is, no one needs to live with insomnia...
A Question:
Which sleep aids have you tried already?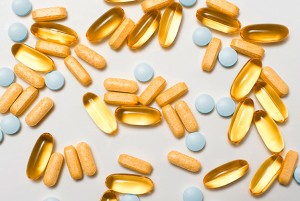 Prescription sleeping pills, Hypnosis, 5HTP, Milky Drinks, Magnetic Therapy, Special Mattresses, Special Pillows, Ear Plugs, Fan in the Bedroom, Blackout Curtains, Valerian, Acupuncture, Antihistamines, Alcohol, Dream Analysis, Relaxation CDs, Passiflora, Melatonin, Crystal Therapy, Rebirthing, Cranial-Sacral Therapy, Counselling, Reiki, Past Life Regression, Psychoanalysis etc etc
I bet that none of these has ever worked!  How do I know this?  Because I have tried them all myself.  One of the most astonishing revelations of the Effortless Sleep Method is that the more sleep aids an insomniac tries, the worse their problem becomes.  This may seem counter-intuitive but it is really quite simple.
Think about it...We all know that if only you could stop worrying about missing sleep, if only you could believe that you could sleep well, then sleeping would become much easier. Now, each time you try another ineffective insomnia remedy, sleep aid or sleeping pill, your confidence takes another blow, your hope sinks lower and you add to the belief that there is something wrong with you. The stronger this belief becomes, the harder it is to overcome your insomnia.
The good news is that the Effortless Sleep Method is written with this knowledge in mind, it is designed to help the most stubborn, entrenched of insomniacs.  Believe me, I was once where you are now. I now sleep so long and deep that I need two alarm clocks!
If you believe that your problem is different, that nothing will ever help you, then the Effortless Sleep Method could be just the answer you are looking for. You can download the first chapter of the manual free. Just leave your name and email in the box on the right. I won't pass your details on to anyone else, ever.